Tuesday, 2 August 2005
Uneek Game of S.K.A.T.E and best trick
There is changes in the date that will be inform to you soon.sorry for the inconvenience.........
Sunday, 10 July 2005
Uneek Game of Skate and Best Trick Competition
Uneek Skateshop will be organising Game of skate and Best trick competition and will be held at Lagun Skate Park sometime in august.Date is not confirmed yet.more info soon.
Friday, 1 July 2005
Sarawak Open Extreme Challenge
A 2 days competiton which was held on 11th and 12th Jun 2005 at Arena Sukan Extreme,Stadium Petra Jaya,Kuching.This year there are participants from singapore and KL joining the comp like Pa'din,Fuad,Am Cheras,Ah Tong.Here's the results of the top five Skateboard open.Congatulations to our team rider and also Azri Taha (12th place).

1.Muhamad Firdaus Abd. Rahman (singapore)
2.Mohd. Idzham Abd. Rahman (Rakan Muda KBS)
3.Mohd Fuad Saifullah Khairuddin (Rakan Muda KBS)
4.Mohd Azean Bin Hj Suhaili (Brunei Darussalam)
5.Thong Kar San (Perak)

Monday, 16 May 2005
Uneek Team Deck
Correction.Uneek team deck is now in stock but will be available on 20 may.We are going to have a special discount.10% discount on Uneek deck and spend $20 above on other item and you'll get 5%
discount.So drop by ,grab some and enjoy the discount.
Sunday, 15 May 2005
Black Brigade products
Black Brigade products will be in stock in June.All
Black Brigade products are priced very cheap.Now you
don't have to pay more for less.check out soon.
Saturday, 14 May 2005
The First Uneek Team Deck is coming soon.......
Uneek team deck will be in stock on 25 jun 2005
(Confirmed).So guys,you need a new board,grab one.....
Thursday, 10 March 2005
Sarawak Open Extreme Challenge 2005
Organised jointly by :-

The Kementerian Pembangunan Sosial dan Urbanisasi Sarawak (KPSU)

Jabatan Belia dan Sukan Negeri Sarawak (JBS)

Jawatankuasa Pembangunan Sukan Lasak Negeri Sarawak

Date : 11 - 12 June 2005

Venue : New Arena Extreme Park Kuching

Wednesday, 9 March 2005
Uneek Team Deck
Uneek team deck.... out soon in March.Check out at Uneek Sk8shop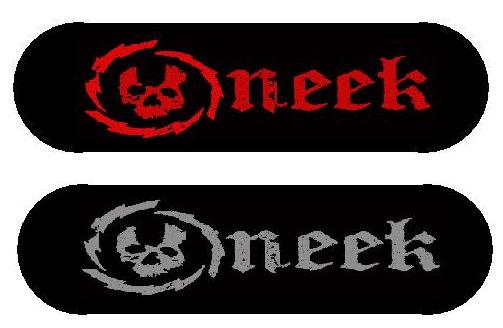 Uneek welcomes Awang
Awang is now riding for Uneek Sk8shop.We are currently filming for the new uneek Sk8video.Better watchout for the new upcoming uneek sk8video