Saturday, 31 December 2005
HAPPY NEW YEAR
HAPPY NEW YEAR 2006 to all sk8ers in brunei.....
Friday, 30 December 2005
Tutong sk8board street/park competition and Game of S.K.A.T.E
Tutong sk8board street/park competition and Game of S.K.A.T.E. on the 1st jan 2006 at the tutong pusat belia skatepark.NO ENTRANCE FEE.Be there...........
Thursday, 1 December 2005
Tutong skatepark under repair

We're soon can now skate at the tutong skatepark as soon as we are finish with repairing all the damages.Estimated finish repairing in a week time.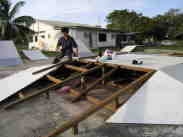 Friday, 14 October 2005
HAPPY RAMADHAN (FASTING MONTH)
Wish you Happy Ramadhan to all the muslim skaters out there.No cheating in fasting hehehe.
Friday, 23 September 2005
10-19hb November 05 - 1st Asian Indoor Games
10-19hb November 05 - 1st Asian Indoor Games which is gonna be held in Bangkok.Dont know whether brunei athelete will be joining the skateboard or not.Hopefully they will.check out the park.
Tuesday, 16 August 2005
Skate Demo for LNG appreciation day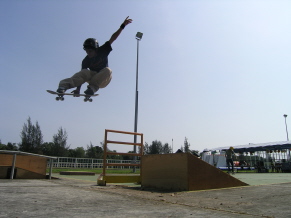 Sunday 14th august 2005.Skate Demo for LNG Appreciation Day.Skateboarders from Kuala Belait,Seria,Tutong and BSB were there to do demos.Thank you for the support.more pictures in gallery........
Tuesday, 2 August 2005
Uneek Game of S.K.A.T.E and best trick
There is changes in the date that will be inform to you soon.sorry for the inconvenience.........
Sunday, 10 July 2005
Uneek Game of Skate and Best Trick Competition
Uneek Skateshop will be organising Game of skate and Best trick competition and will be held at Lagun Skate Park sometime in august.Date is not confirmed yet.more info soon.
Friday, 1 July 2005
Sarawak Open Extreme Challenge
A 2 days competiton which was held on 11th and 12th Jun 2005 at Arena Sukan Extreme,Stadium Petra Jaya,Kuching.This year there are participants from singapore and KL joining the comp like Pa'din,Fuad,Am Cheras,Ah Tong.Here's the results of the top five Skateboard open.Congatulations to our team rider and also Azri Taha (12th place).

1.Muhamad Firdaus Abd. Rahman (singapore)
2.Mohd. Idzham Abd. Rahman (Rakan Muda KBS)
3.Mohd Fuad Saifullah Khairuddin (Rakan Muda KBS)
4.Mohd Azean Bin Hj Suhaili (Brunei Darussalam)
5.Thong Kar San (Perak)

Monday, 16 May 2005
Uneek Team Deck
Correction.Uneek team deck is now in stock but will be available on 20 may.We are going to have a special discount.10% discount on Uneek deck and spend $20 above on other item and you'll get 5%
discount.So drop by ,grab some and enjoy the discount.