01.07.2010
28.06.2010
Digi Tour Kota Kinabalu Sabah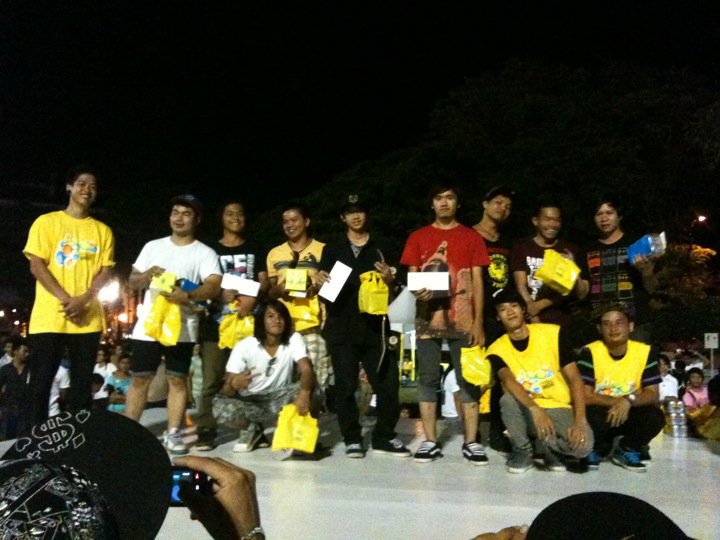 Skateboard Best Trick Result
1st Awang (Brunei ) - Kickflip Noseslide
2nd Bam (Brunei) - Switch Heelflip
3rd Zainul (Bintulu)- Crooked Grind Shove It Out.
Congratulations.
21.06.2010
Go Skateboarding Day 2010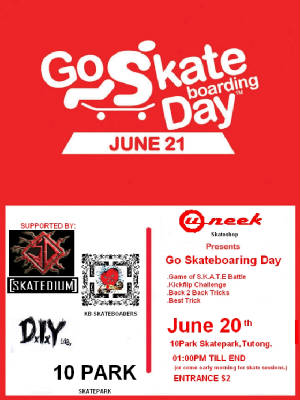 Game of S.K.A.T.E Battle Winner
Faiq
Kickflip Challenge
Carlos (Open) 35 kickflip
Bob (Beginner) 11 kickflip
Back to Back Tricks
1st Faiz
2nd Paolo
3rd Wardi
Best Trick
Awang
Carlos
Thank you to all for the support...
photos
.
11.06.2010
DIGI Live Tour Extreme Borneo 2010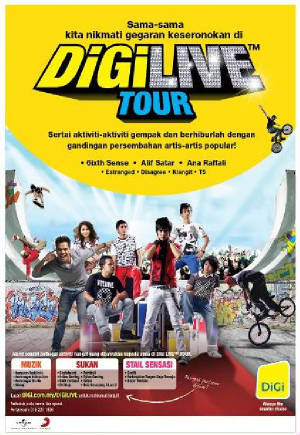 REGISTRATION : FREE (CLOSED BY 17TH JUNE)
PRIZES DI SETIAP LOKASI
1st - RM700 + goodies
2nd - RM300 + goodies
3rd - RM150 + goodies
ZON BORNEO
Tarikh: 19 Jun 2010
Lokasi: Tempat Letak Kereta, Stadium Negeri Sarawak
BMX Stunt *Terbuka utk org Borneo Shj (Sarawak,Sabah,Brunei)
Sabah
Tarikh: 26 Jun 2010 (registration closed by 24th June)
Lokasi: Padang Merdeka, Kota Kinabalu
BMX Stunt
*Terbuka utk org Borneo shj (Sabah, Sarawak dan Brunei)
So Guys LETS JOIN!!!
31.05.2010
Go Skateboarding Day 2010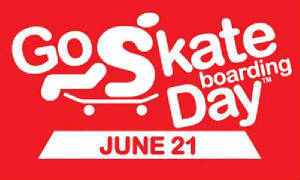 What is your plan for this upcoming GSD? Skate the streets,gather with all your skate friends to local skateparks?
26.02.2010
Fallen Shoes Coming Soon
06.02.2010
New Decks Coming Soon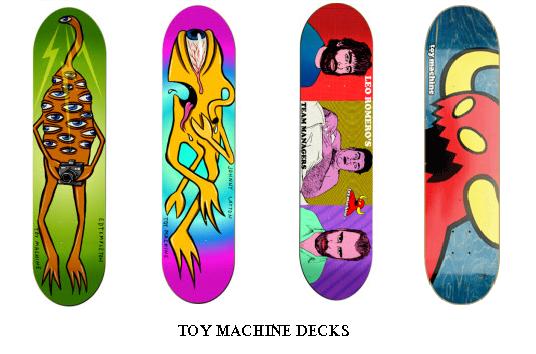 05.10.2009
New in November

25.09.2009
New in October

19.09.2009
Now instore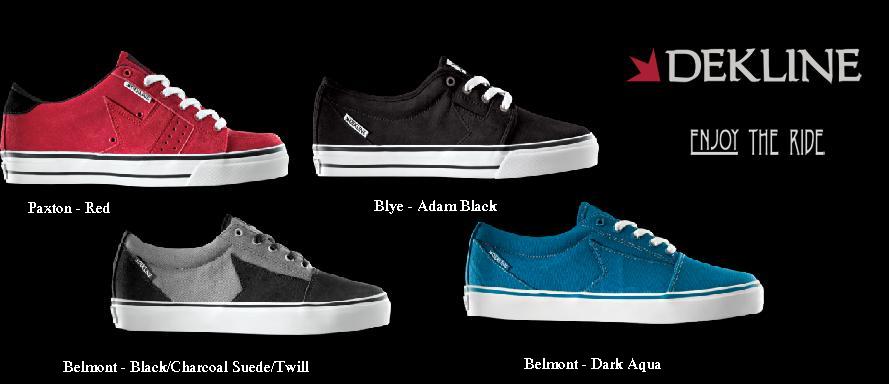 12.08.2009
Singapore Xtreme Championship 2009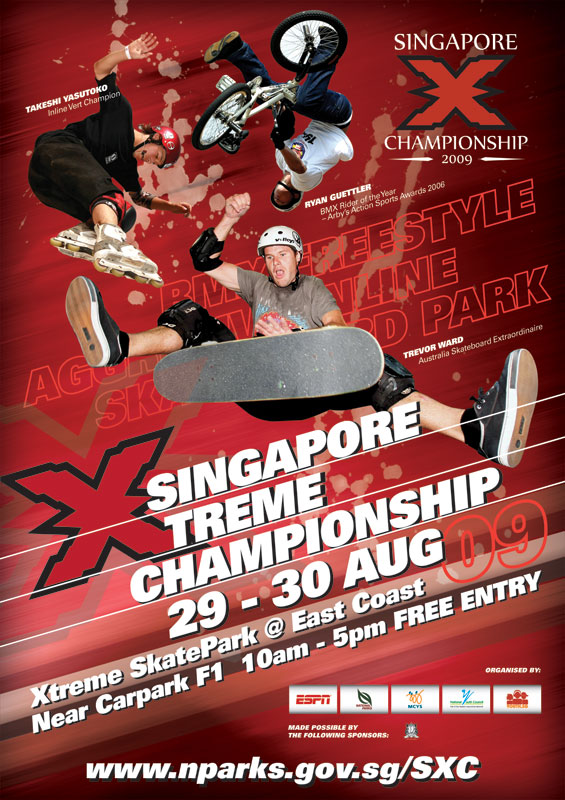 The 2 brothers Syahman and Dinie will be competing in the Singapore
Xtreme Championship which will held on the 29-30 August inconjuction
with the opening of Singapore biggest skatepark the East Coast Skatepark.Wish both of them good luck and do well in the competition.
19.07.2009
New Stuffs inAugust
28.06.2009
GSD 2009 "SKATEDIUM"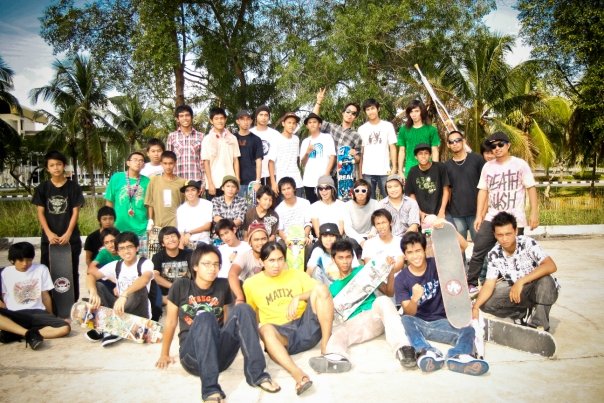 Results:
Best Line:
1.Awang
2.Carlos
3.Ian Paolo
Longest Ollie
Carlos
Highest Ollie
Malul
Skate Race
Carlos
Game of S.K.A.T.E
1st game Awang
2nd game Carlos
3rd game Muiz
20.06.2009
New Stuffs coming soon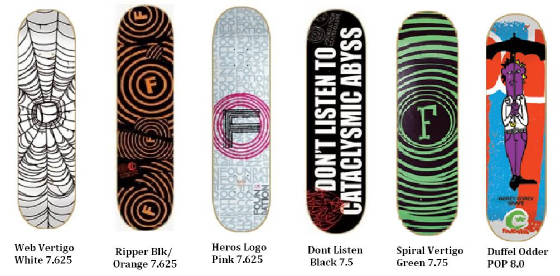 12.06.2009
Uneek has a Deathwish??!!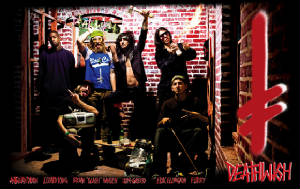 Yes,Deathwish skateboards will be in our store .Check back again soon.
09.06.2009
SAMBAI??!!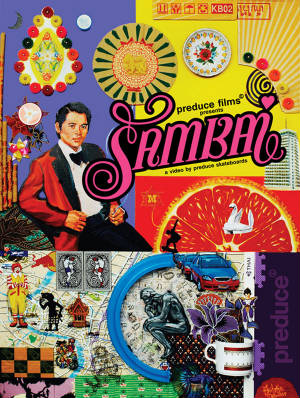 "Sambai" is the 2nd full-length video from Preduce skateboards.It took them 3 years of hard work and sweat to produce sambai.The video was directed by Op Sudasna which features the Preduce teams and friends skateboarding in Thailand,China,Singapore,Malaysia,Switzerland
,USA and other locations in the world.This is a video shouldnt be miss.
Coming to store soon.
07.06.2009
Go Skateboarding Day 2009.
Date :21 June 2009
Venue: Stadium Berakas
Time: 8am onwards
Be There...Support Our Skateboarding Scene.
04.06.2009
New Arrivals.
29.05.2009
21.04.2009
Skate Dice now instore.
Improves your game of S.K.A.T.E
Play with friends or by yourself
Try tricks you've never tried or heard before
Price : $10
05.03.2009
Preduce skateboards now instore.
Preduce decks are now instore,get 'em now.Every purchases of preduce decks comes with free Preduce "Smooth" dvd.Hurry up,Limited
copies only.
18.02.2009
More stuffs coming in soon.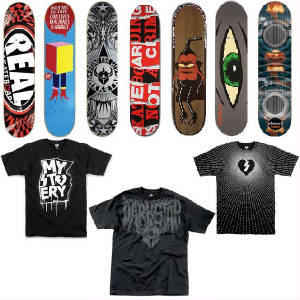 These is not to be miss.More and more stuffs will be coming in this month.Check out our store soon.
13.02.2009
New stuffs in february!!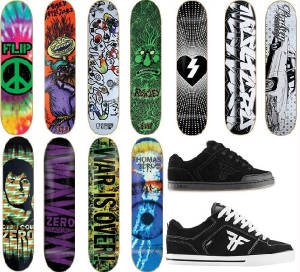 New stuffs like Zero,Mystery,Foundation,Crime,Flip,Toy Machine and Fallen shoes will be arriving sometime this february.So Don't miss out.Visit our store.
Value For Money
Looking for one good deck? Here is one good offer ,Anti-Hero deck is now going for $75.00 + griptape.We have few pcs left,so grab one now before its gone.
11.01.2009
UNEEK skate competition 2009 result
Beginner
1st Boy Toyol
2nd Hanif
3rd Pijoy
Pre Adv
1st Jat Kingpin
2nd Arif
3rd Aerol
Thank you all for coming and your support to make this competition a success.
23.11.2008
CONGRATULATIONS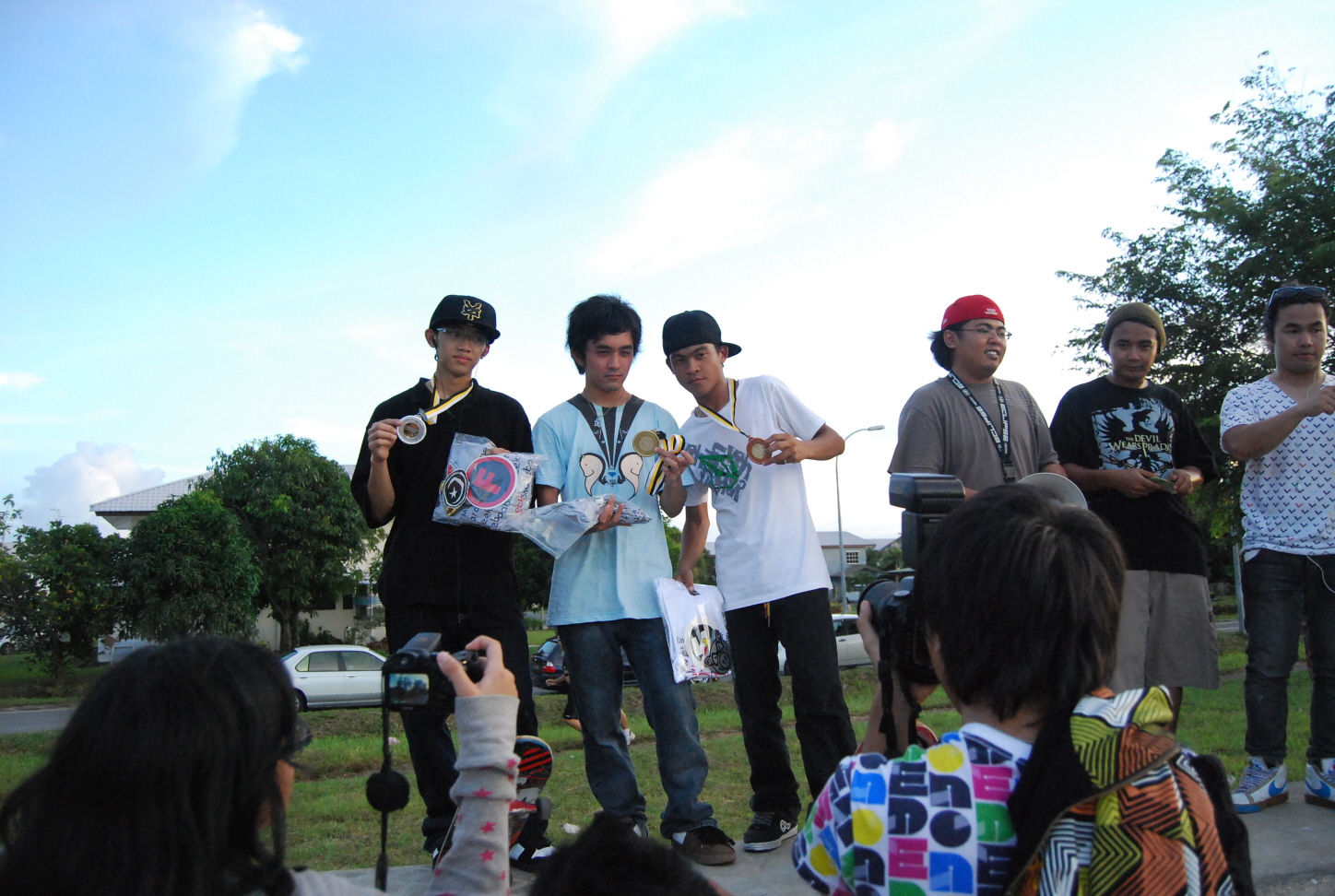 SKATEBOARD RESULT
1st - Dinie
2nd - Zainol (Bintulu)
3rd - Md Azean
28.10.2008
New Stuffs In Next Week


28.10.2008
VANS - KING OF GAP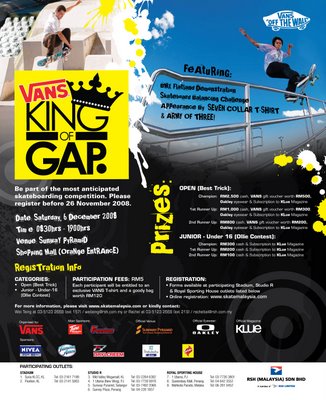 Best Trick Skateboard Competition in Malaysia.
Date :06 Dec 2008
Venue: Sunway Pyramid Shopping Mall (orange Entrance)
For more informations and download forms :
18.10.2008
COMING SOON

Another good news for you boys & girls,We will be bringing in Blind,Darkstar,Almost,Enjoi,Speed Demons and Tensor trucks sometime in late Nov.Anybody who would like to make any pre orders for these products can come over to our shop.So guys,make your pre orders
now and pick one of your choice.
1.10.2008

The new Foundation deck,Toy Machine deck and Pig skate parts will be instore soon sometime next week.Here we also would like to inform you that due to the rising cost of products,we have no choice but to increase the price of decks.
With the effects of 1 oct 2008,
.All decks will be priced at $95 except Black Brigade Decks
.Black Brigade wheels will be priced at $20
Thank you for you understanding and continuous support
3.9.2008
AXF tour Chuncheon B3 Championship 2008
This event will be held on the 5th sept to 7th sept in the city of Chuncheon of South Korea.Brunei is only sending 2 athletes :
Mohammad Dinie Farihanali B Johari (Skateboard Park)
Bahrumnuddin B Hj Jaili (Inline Stunt Park)
We will be trying to update more information about this competition.So comeback for your updates.
6.8.2008
Chuncheon International,Korea 2008
Click
here
for more info.(Sorry too lazy to write here)
27.7.2008
CONGRATULATIONS
Congratulations to the winner of the 2 days event ,Brunei Extreme skateboard competition 2008 + special event Best Trick competition and Game of S.K
.A.T.E .
Not also forgotten to Mr Iskandar & OGDC & crews,JBS Kuala Belait,Mr Alim Wardrobes Inc,Groove Architects & Crews for their supports n as one of the sponsors for this event.Thank you again for such a successful events.Click
here
for pics.
Results:
Belait Open
1st Ian Paolo
2nd Rofizal
3rd Ariffin
Brunei Open
1st Mohd Dinie Farihanali
2nd Mohd Shahman Farihanali
3rd Azri
Best Trick
Mohd Faiq ( Backside double kickflip)
Game Of S.K.A.T.E
Mohd Faiq
22.7.2008
BINTULU SKATE PLAZA
Yes,Boys and Girls ,What you are about to see is true.Bintulu is going to open its new skate plaza sometime this year hopefully.This skate plaza was design by Pa'din.So damn lucky for bintulu skaters.When are going to have something like this one.click
here
for Bintulu skate plaza.
12.7.2008
BRUNEI EXTREME SKATEBOARD COMPETITION 2008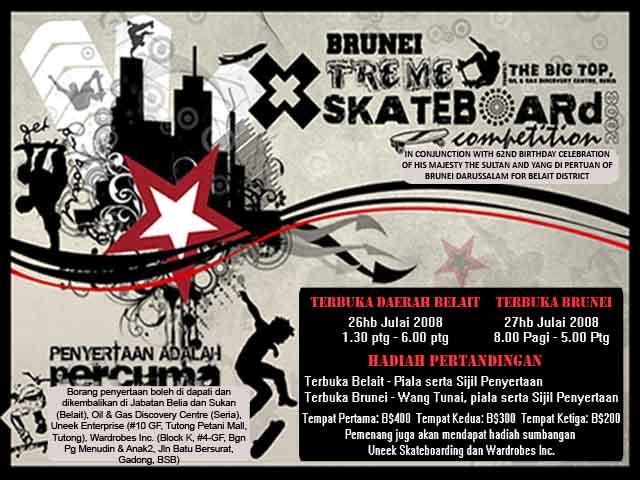 8.7.2008
WEIGHT OF TRUCKS
Got this info from GO SPORTS.Check them out.Might be useful for some of you guys for choosing a trucks for your new setup.
Destructo hollow kingpin - 318g - 346g
Destructo coloured - 355g - 359g
Fury coloured - 318g
Grindking raw AXL - 288g
Grindking coloured - 312g - 322g
Indy coloured (stage 9) - 339g - 346g
Indy coloured (stage 10) - 343g - 350g
Krux coloured - 325g - 333g
Royal coloured - 341g - 343g
Silver coloured - 330g - 333g
Speed demon coloured - 322g - 331g
Tensor coloured (slider) - 316g - 320g
Tensor coloured (response) - 316g
Tensor Magnesium (response) - 273g - 277g
Tensor Magnesium (slider) - 282g
Thunder coloured - 337g - 342g
Thunder Hollow Kingpin - 312g - 317g
Venture coloured - 342g

* List only covers coloured truck, not raw trucks, with the exception of G.K - AXL.
8.7.2008
OGDC BRUNEI EXTREME SKATEBOARD
We will be opening a booth at the OGDC BRUNEI EXTREME SKATEBOARD COMPETITION on the 26 & 27 July.We will be offering special offer price for some products.So guys dont miss it,See you there.
23.6.2008
GO SKATEBOARDING DAY 2008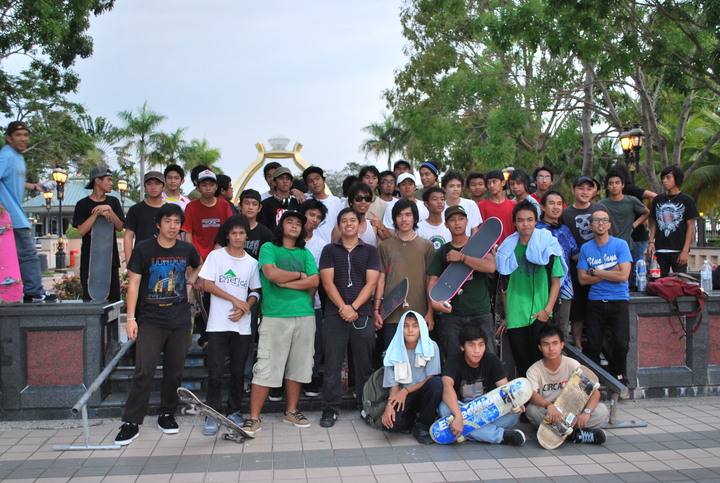 Another miracle has been made in the history of our local skateboarding scene,that is the Go Skateboarding Day.This was the second event since 2006.This year it was held on Sunday ,22 june 2008 at Jerudong Park Amusement park .
29.5.2008
GO SKATEBOARDING DAY gathering will be held on the 22 June 2008
(Sunday) at Jerudong Park 8 at 2pm.Lets skate together and have some fun.GO SKATEBOARDING DAY,SEE YOU THERE.
14.5.2008
This is an international event.Volcom Stone's "Wild In The Parks" is an annual event and this time it was held at Ozone ,Margo City -Depok Indonesia on 11 May 2008.Skateboarders from all over Indonesia came to join and not also forgotten participants from Malaysia came to join too.The Result for Open catagories are :

1st Kieron Brodie (Malaysia)

2nd Pevy Permana (Bandung)

3rd Firman Endo (Bandung)

4th Indra Kubon (Bali)

First place gets a cash of Rp. 2.500.000 and a bag full of volcom goodies.Congratulations to the winners.
16.4.2008

GOOD NEWS ...... Foundation,ToyMachine,Pigs,Thunder,Spitfire will be instock soon.
4.12.2007
Here are the results for the IOXC 2007 skateboard catagory:
1. Sebastien Abes (FRANCE)
2. M.Firdaus (SINGAPORE)
3. Jorda Romain (FRANCE)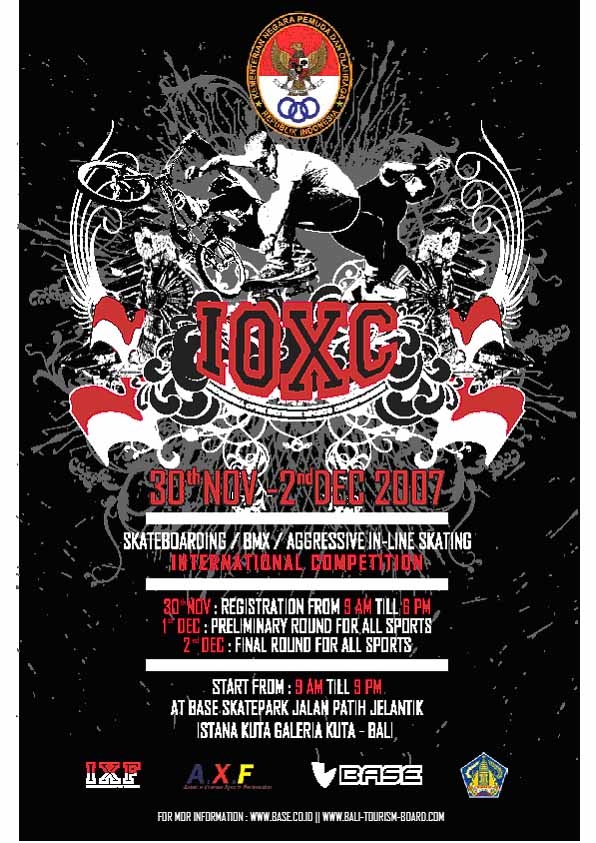 Indonesian Open Extreme Sport Championship 2007 (IOXC 2007)
Limited for 75 competitor for each sport category The priority is athletes from AXF, foreigner athletes, 10 National sk8er, local open.
Date of event:30th Nov - 2nd Dec 2007
Venue:Base Skatepark,Bali
Catagories:Aggressive Inline Skating
Skateboarding
Bicycle Stunt
31.07.2007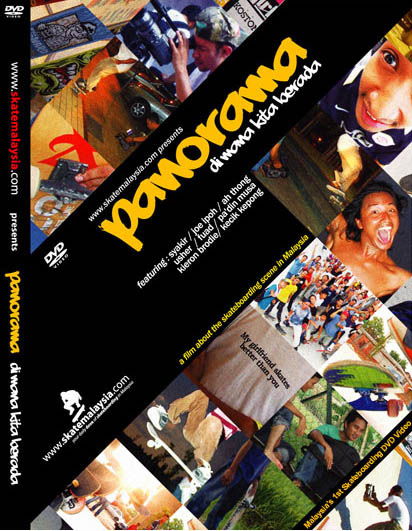 "A Video About The Skateboarding Scene in Malaysia"a kerbau itam puteh production,a wan kedah film.Produced solely by the SkateMalaysia team, this long anticipated 'Panorama' is the First Malaysian Skateboarding DVD movie.
Now available at our shop.Grab one now...

26.07.2007

Here is the result for the Brunei Extreme 2007 in OGDC which was held on the 21st and 22nd July 2007.Congrats to all winners:

Belait Open Catagories

1st Tuah

2nd Adi Hilfi

3rd Andy Buchan



Brunei Open Catagory

1st Mohd Shahman

2nd Mohd Azean

3rd Azri
15.05.2007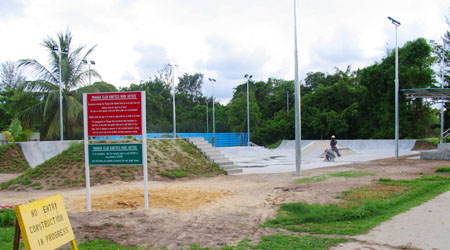 Panaga Youth Club Kinetic park have completed its contruction. This facility is located in the area between Jungle House and car park at panaga club.Talk

more

.
14.05.2007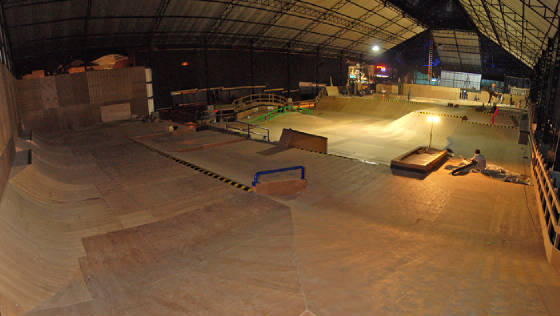 Grand opening of BASE sk8park n Bali skate vision on the 18,19,20 may 2006.There will be Billabong Skate Challenge, Element for Life Competition and BASE Bali Skate Vision best trick competition and lots more.Here is the photo of the last preparation of the skatepark.For more info about this event click

http://www.base.co.id
24.07.2006
Sunday 23 July,Skateboarders from Kuala Belait and Tutong joined the Brunei International Tattoo (BIT 2206) parade which was held in Kuala Belait.The Parade started from Menara Kenangan to Kuala Belait Bandaran Football Field.They also get to do a 3 mins demo infront of the VIPs.Congrates to all.....
12.07.2006

Cyber Extreme Games will be held on the 10 -13 august in Suntec City ,Singapore.Skaters from all over asia has been invited by the organiser.Hope this time our skaters will participate in this event too.For more info click
here
28.06.2006
You can check out photos of the Go Skateboarding Day
here
.
26.06.2006
Uneekskateboarding would like to say thanks to all our supporters from all over Brunei We hope you guys and girls enjoy the events and keep supporting us in the future. We can't name everyone but you know who you are. To Tutong Skateboarders thank you very much for the help.(Tolong2 hantar brg).Volunteers for the skate clinic.(you guys the best).Azri Jpsk8scene.Not also forgotten sk8boarders from Kg Rimba,Kuala Belait,Bsb.Thank you for the support.Support Our Local Skate scene.......
more
16.05.2006